About the Lima Area Concert Band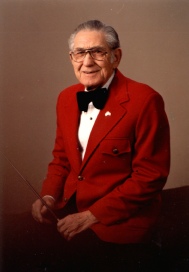 The Lima Area Concert Band performed its first concert in 1971 under the direction of Gail F. Woolley, Sr., under the name of the Million Dollar Band.  In 1972, the band's name was changed to the Lima Area Concert Band and became an incorporated non-profit organization.
The band is comprised of seventy volunteer musicians who all share the love of music.  The members of the LACB are a living testimony that music truly is a lifetime activity. It is a means of expression that encourages personal challenge, camaraderie, well spent leisure time, and just plain fun. It is a shining example of the value of music education in our schools.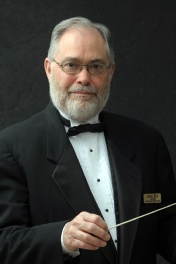 Our conductor, John Hill, graduated with Music Education Degree from Bowling Green State University in 1969. He taught instrumental music in Indian Lake Schools from 1969-1973 and taught instrumental Music in Riverside (DeGraff, Ohio) Schools from 1973-1975. John played Trumpet in the Lima Symphony for over 5 years and was a solo trumpeter with LACB for about 5 years.
John has also worked in Music and Activity Therapy at Lima State Hospital, Oakwood Forensic Center and Oakwood Correctional Facility for a total of 29 years. He has also worked as a Mental Health Tech at Lutheran Social Services and Coleman Professional Services for over 10 years.
John has been the Associate Conductor and Conductor of the Lima Area Concert Band for over 30 years. John is married to Teresa Hill for more than 20 years. John and Teresa have a son, Timothy, who is pursuing a degree at The Ohio State University in Columbus, studying psychology.  
A living testimony to the value of Music Education in our Schools, members of the Lima Area Concert Band reside in west central Ohio and come from many walks of life. They have come together to present "World Class Music in Your Own Backyard" for 50 years!  We invite you to join us in a formal concert setting at The Veterans Memorial Civic and Convention Center in downtown, Lima, Ohio, or to spend a relaxing summer evening enjoying one of our informal outdoor concerts.
The Lima Area Concert Band celebrates its 50th anniversary in 2020. Enjoy a stroll down memory lane in this video and see the wonderful celebration we have planned!
The Lima Area Concert Band's performances are made possible in part by state tax dollars allocated by the Ohio Legislature

to the Ohio Arts Council. The OAC is a state agency that funds and supports high quality arts experiences to strengthen Ohio communities culturally, educationally and economically.
Our Mission Statement:
The mission of the Lima Area Concert Band is to foster and encourage the playing and appreciation of concert band music, to provide an opportunity for participating musicians to maintain and improve proficiency, to entertain audiences in the West Central Ohio area and to be recognized as a premiere arts organization in the Lima community.
Our Musicians: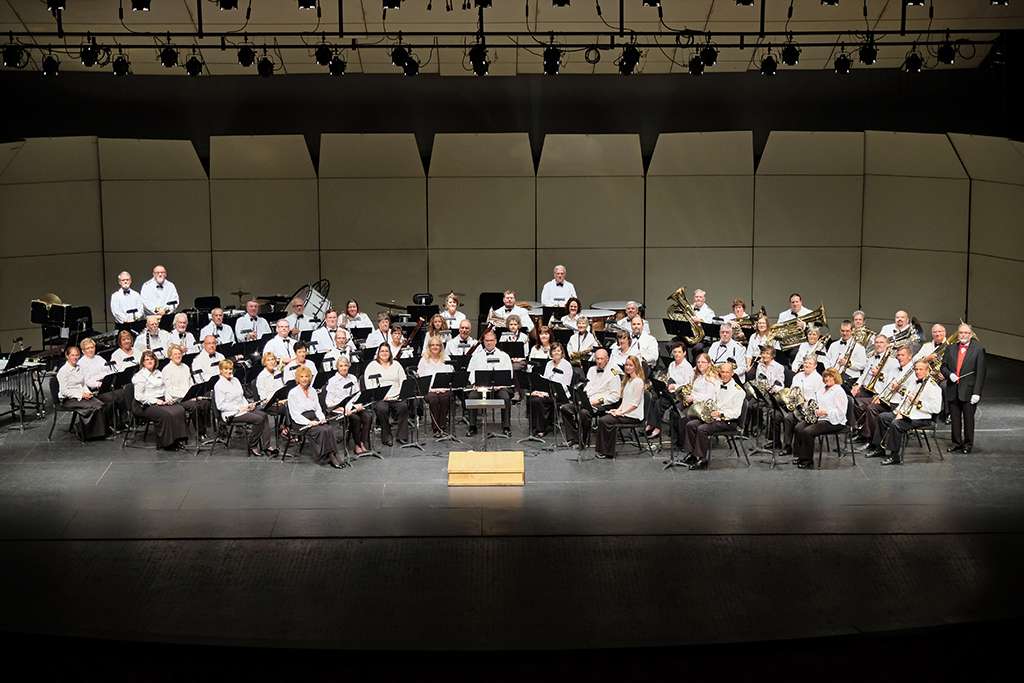 Flutes
Lucy Altstaetter - Ada
Ohio Northern University, retired/ L.S.O.
Judy Gilbert - Lima
BP Refinery and Chemical Plant, retired
Stacee Brown - Lima
Insurance Agent/Private Teacher
Lora Dirmeyer - Elida
Labor and Delivery Nurse, Lima Memorial Health System
Linda Holman - Elida
Substitute Teacher, retired Church Organist
Rhonda Beach - Elida
Sue Backs - St. Marys
Personnel Director
Dan Cook - Lima
College Student
Brianna Ferris - Bluffton
Saxophones
Jeremy Welker - Lima
Firefighter, Lima & Computer Technician
Ken Scherer - New Knoxville
United States Air Force, retired/Web Programmer
Nate Higgins - Lima
Teacher, Shawnee H.S.
Alecia Carpenter - Lima
Jonathan Hartman - Lima
Isaiah Wolfert - Lima
Terry Liette - Coldwater
Clarinets
Marilyn Roth-Basinger - Lima
Shawnee H.S. Choral Dir., retired/Adjunct Prof. O.N.U.
Margaret Lewis - Lima
Accompanist, Choral Asst. Shawnee H.S.
Mary Jean Miller - Elida
Gomer Elem. Music Teacher, retired
Jane Stevens - Lima
Tax Examiner, Ohio Dept. of Taxation
Beth Arheit-McCarty - Elida
High School Teacher, retired
Misty Sager - Columbus Grove
Intervention Specialist, McComb H.S.
Charlie Doepker - Ottawa
Army Bandsman, retired
Janis Griffin - St. Marys
Choral Director, Spencerville, H.S.
Bill Trame - Findlay
Retired Bookkeeper
Rebekah Ricker - Spencerville
Private Music Instructor
Beth Fair - Celina
Bassoons & Oboes
Marcy Reeves - Jenera
Special Education Teacher, Bath Elementary
Angie Herzog - Lima
Dir. Marimor Industries, retired
Mary Schumm - St. Marys
Guidance Counselor, retired
Vickie Barteck - Ottawa
Multi-Disabilities Teacher
Trumpets
Larry Honegger - Lima
Art Teacher, Shawnee H.S. retired
Dan Altstaetter - Ada
Office Manager, retired
Rich Phillips - Celina
Sr. Regional Underwriting Manager, retired
Chad Higgins - Spencerville
Veterinarian, Amanda Animal Hospital
Jenifer Hahn - Deshler
HR/Administrative Asst.
Sheri Woodland - Ada
Certified Nurse's Assistant
Matt Baker - Celina
Warehouse Technician
Brian Reeves - Lima
Band Director, Hardin Northern
Gunnar Hudson - Lima
Horns
Marcia Laukhuf - Lima
Medical Technician, ret.
Nancy Gesler - Lima
Tax Professional
John Mulder - Lima
Music Teacher, retired
Denise D'Arca - Ada
Prof. of Music, Emerita
 Meagan Palte - Ottawa
College Student
Cassie Wilson - Alger
Pool Manager, Village of Ada
Tim Presar - Cridersville
Trombones
John Rezabek - Wapakoneta
Engineer
Dale Laukhuf - Lima
Band Dir. Ret./O.N.U. Adjunct Prof./L.S.O.
Gus Steinke - Lima
Engineer
Ian Steinke - Lima
Assembly Marimor Industries
Cathryn Beck Nihiser - Lima
Music Teacher, retired
Dean Schweizer - Celina
Self Employed, Celina Music
Becky Anderson - St. Marys
PT General Music Teacher, retired
Robert Curry - Delphos
Euphoniums
Thomas Wiese - Lima
Engineer, retired
Scott Rogers - Defiance
Band Dir., retired/BGSU Admin./L.S.O.
Kelly Salerno - Lima
Tubas
Michelle Milazzo - Lima
Human Relations
David Harris - Elida
Band Director, Lima Senior High
Nathaniel Good - St. Marys
Student
Tyler Ferris - Bluffton
Percussion
Nick Baird - Minster
Band Director, Minster H.S.
Tate Stewart - Lima
Student
Jesus Delgado - Lima
Ford Lima Engine Plant
Gage Hoehn - Ottawa
Elyse Swihart - Lima
David Harper - Lima
String Bass
Jack Otley - St. Marys
Unisys Corp., retired