Sponsorships
The LACB is a 501(c)(3) and is supported solely by donations and ticket sales. If you are interested in sponsoring the band in any way, please reference the donation form. Donations of any amount are greatly appreciated and help the band further its mission to entertain our community.
Benefactor   ($1,000)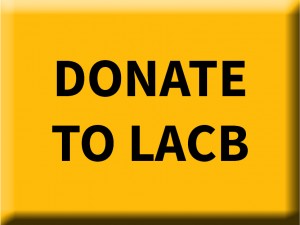 Patron              ($500)
Contributor    ($250)
Donor               ($150)
  Note: Each contribution of $250 or more will receive two season tickets.
Donations can be addressed to:
LACB
P.O. Box 732
Lima, OH 45802



Gail F. Woolley, Sr. Memorial Scholarship
The LACB formed a scholarship fund for high school graduates who will continue to perform music during their college career. Since its inception, $12,000 has been awarded in scholarships. If you would like to make a personal donation, please do so by sending to:
Scholarship – LACB
P.O. Box 732
Lima, OH 45802